Nursery Industry software
This softwares has the ability to change with new module introductions. NMS software now includes the Environmental Module enabling record keeping of all NIASA requirements, the NMS scan book/availability list modules both were launched in 2013 and in 2014 the B2B e-commerce solution for chain stores module in the cloud allowing   e-commerce transactions uploading directly into the NMS software. This is testimony to the commitment NMS has to the industry to excellence. The all-in-one program has the ability to save so much time and money by streamlining efficiencies and saving costly mistakes and is something every wholesale nursery needs into the future.
NMS has launched a new stand alone module a simple and easy to use online application for the Greenlife Product File Upload. Which is part of our new cloud based modules which is located in our dedicated site for NMS+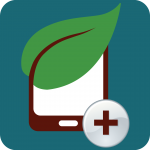 Easy to use online application
Affordable
Operate in the field on device e.g. Tablet and/or Smart Phone or on your PC
Preset template to download to add your data
Comments for additional information e.g. Bud & Flower
Tested for ease of use and functionality
NMS also provides training for its software and hardware horticultural solutions to all levels within a business from owners to staff. This ensures everyone within the organisation, which have many levels of computer knowledge, has a satisfying experience while using the produces and services. The after-market support is available to each client through the help desk, online help notes and additional training.
This is all done from Australia, by people who know the Australian wholesale nursery industry and not from an overseas call centre. It has always been our strategy to keep the NMS brand wholly within Australia, this enables the company to provide the best service with an excellent understanding of the needs of the local industry.
Please see the NMS website for more information.