Technology assisting with Farm Management
Our range of Omne  smart Internet of Thing sensors are designed for the agricultural and horticultural sectors and aims at growers and land management. These sensors have wide application and will allow you to observe and monitor key growing and crop yield parameters, around the clock. Our smart sensor offerings are the clima, aqua, alveas, aqua-atom and terra sensors. Click on the icon(s) for more information on the capabilities of each individual sensor.
The Omne  sensors support secure communications. The sensors can be easily installed, are rugged and can be solar or mains powered. Moreover the sensors can be remotely updated and require little maintenance.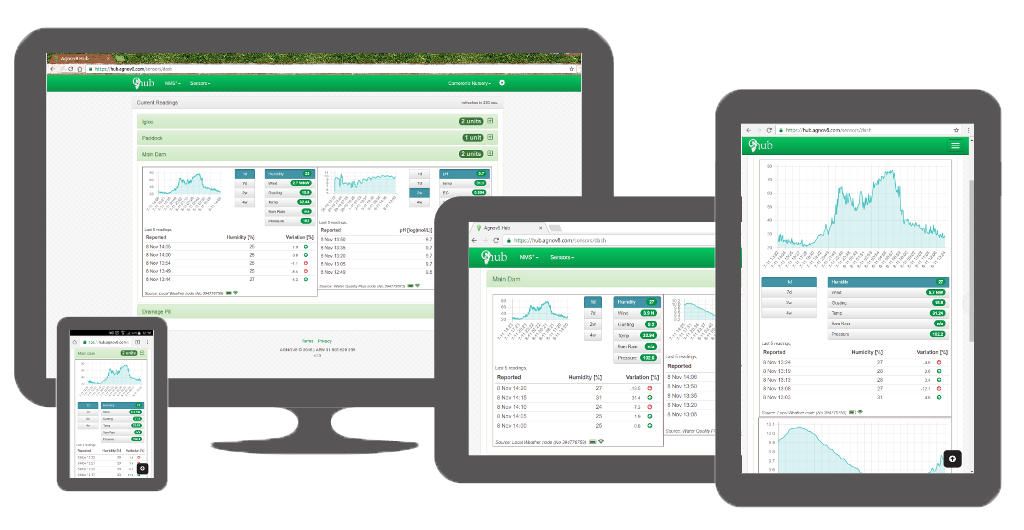 click on the icon(s) for more information
Industry Applications
– Wholesale Nurseries
– Recreational Facilities
– Orchards & Vineyards
General Applications
– Weather observations
– Monitor greenhouses
– Monitor natural soils
– Monitor substrates
– Water quality checks
– Water storage levels