Launching "Agnov8 – Innovation in Agriculture"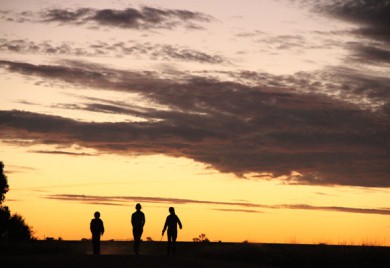 Agnov8 will open its doors on the 1st July 2015 with a suite of strategic solutions for the horticultural and agricultural industries. Agnov8 will have a range of products which will help enterprises increase their productivity and enabling information at their fingertips with the use of technology.
Agnov8 wireless Environmental sensors are designed for use in rugged environments and on farms in hard-to-access locations to detect changes and potential risk to your business in real time. These waterproof sensors have up to 60 different sensors from water, air, light & soils sensors giving many options for every type of agribusiness. Agnov8 offers professional Australian designed software so these sensors report back via a dash board to update owners anywhere, anytime on their smart devices, giving business owner remote access for peace of mind.
Agnov8 will be offering outdoor Wi-Fi solutions to allow businesses to gain much needed connectivity outdoors in the field. This will enable devices to be used where ever there is Wi-Fi bringing a professional edge and efficiencies to your business. This is a very practical solution for our industry giving business owners more useful tools and resources where ever they go on their property.
Agnov8 rugged tablets are now available which are hardy, durable and water proof for the industry. These new tablets can also interface between Nursery Management System software and making the software transportable for the business owner.
The acquisition of Nursery Management Systems software (NMS) by Agnov8 is seen as a positive step towards the expansion of this Industry Specific Australian Software package. NMS software has been developed, with the assistance of owners and managers of production nurseries, specifically for the Wholesale Nursery Industry. NMS will help manage nursery businesses by improving efficiencies, utilising the many modules available in the software. After-market support is available to each client through help desk, online help notes and additional training.
Agnov8 is an Australian company locally owned and operated by people that know the Australian industry of specialised agricultural and horticultural services enabling the company to provide the best service with an excellent understanding of the needs of the local industry.
We look forward to discussing your business technology needs for the future growth of your business.
Contact Andy Cameron and/or Luuk Honings on 02 9653 3992 or contact us via our website for more information on these Innovations in Agriculture.